Double K's Low Country Mojo MH
"Moe"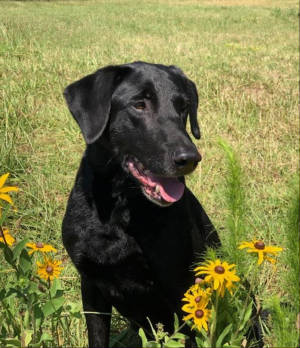 Moe
Sire: Double K's Low Country Mojo "Moe"
Weighing in at a lean an muscular 72 lbs, Moe has outstanding health clearances, including OFA - Excellent Hip rating, Normal Eyes, Normal Elbows and he is clear of the degenerative disease's CNM & EIC found in Labrador Retrievers. His pedigree is fantastic, including some of the best Field Trial Retrievers of recent times as well as Master Hunters. He is full of energy, very eager to please, very fast off the line and hits the water hard! Christian has judged Moe at the Master Level numerous times and this is the primary reason we chose Moe as the stud for this breeding. This will be Moe and Kali's third breeding, they have produced some fantastic pups.
Bold Bay's Play'n with Magic SH
"Kali"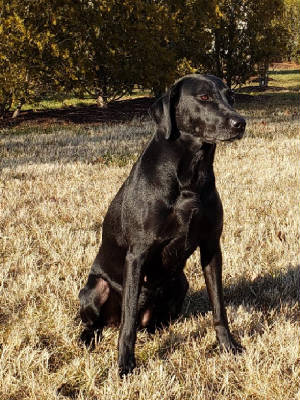 Dame: Bold Bay's Play'n with Magic JH "Kali"
Attentive, Sweet and Eager to please. This little rocket is the perfect lady in the house, but a retrieveing machine in the field! Kali is very steady on the line, and lives to hunt. She earned her Junior Hunter title in two back to back doubleheader weekends! She'll be running for her Master Title by the end of the year. Kali's hips are Good, Eyes CERF Clear, Elbows Normal, EIC Clear - CNM Clear. AKC Registration SR91062805