Welcome to Bold Bay Retrievers located on Maryland's Eastern Shore in Easton, Md. Owned and operated by Christian & Marlise Ricker, and dedicated to producing high quality premier Gundog Labrador Retriever puppies.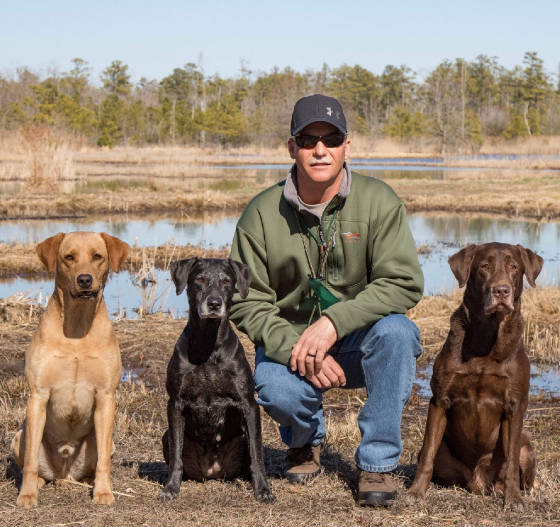 Our American Field bred Labrador Retriever breeding program is designed to deliver high quality AKC working retrievers. We carefully select top bloodlines from proven Field Trial Champions and Master Hunt Test dogs, to produce driven working retrievers with outstanding AKC pedigrees.
Whether you're looking for a Gundog, Started Dog, Hunt Test Retriever, Field Trial Dog or a reliable, sweet tempered companion… we've got the pup for you!

Bold Bay Retrievers is conveniently located in Easton, MD on Maryland's Eastern Shore, an area blessed with outstanding waterfowl hunting. Whether we're Hunting, Conditioning, Obedience, Gundog or various levels of Hunt Test training, our focus is on performance.

We understand the importance of an ambitious, driven, working dog in the field and a sweet, good mannered companion in the house, because our dogs are working retrievers as well as part of our family, and our motivation to breed for intelligence, trainability, physical wellbeing, energy, desire, marking ability as well as an obedient, tranquil demeanor.